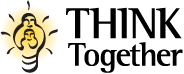 Donate a Car to THINK Together
Thank you for your interest in donating a vehicle to THINK Together. Your donation will go to support THINK Together and help them continue their important work.
Mission of THINK Together
We partner with schools, parents and the community, to provide a fun and safe place for students to learn and grow. Our objective is to help each student achieve his/her full potential.
Call 800-269-6814 or Use the Easy Online Form to Donate Now
Related: California | Children | Education | Family Services | Health | Human Services