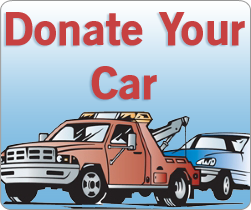 Thank you for your interest in donating a vehicle to the Shepherds of Youth Charitable Trust. Your donation will go to support the Shepherds of Youth Charitable Trust. and help them continue their important work.
Mission of Shepherds of Youth Charitable Trust
The Shepherds of Youth was organized to foster the activities of the Vocationist Fathers and Sisters. Essential to their efforts to provide a quality education to the children of the poor is their work in Newark at St. Michael's School, K - 8th grade, and the Perpetual Help Day Nursery as well as the Magic Kingdom Nursery in Florham Park. Although St. Michael's School and Perpetual Help Nursery are located in one of Newark's poorest areas, these schools are shining examples of how opportunity for a better life can be provided to children in underprivileged areas. Many of these students obtain full or partial scholarships to St. Michael's through the Shepherd's efforts. Children are helped regardless of race, creed or religion. In fact, about 50% of St. Michael's students are non-Catholic. Your participation in this event substantially helps achieve our goals. Together we can make their dreams a reality!
Related: New Jersey | Children | Education | Faith Based
Get Started
Learn more about the donation process here:
Look here for more information about the Vehicle Donation Processing Center, Inc. (VDPC)