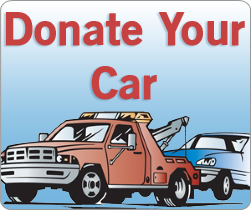 Donate a Car to A Handicapped Help Line
Thank you for your interest in donating a vehicle to A Handicapped Help Line. Your donation will go to support A Handicapped Help Line and help them continue their important work.
Mission of A Handicapped Help Line
A Handicapped Help Line is a nationwide referral service for anyone needing assistance. The Help Line serves a wide range of people, including the handicapped, disabled, challenged, friends and families. We help callers with referrals and guidance, and we listen with care. A few of the referrals we can help with include abuse, children, food, medical needs, and shelter. We have thousands of phone numbers and service all states and US Territories and Canada. We are available twenty-four hours a day, seven days a week, 24/7! We are a 501(c)(3), non-profit organization, licensed and trained.
visit A Handicapped Help Line Website
Call 800-269-6814 or Use the Easy Online Form to Donate Now
Related: California | Health | Human Services