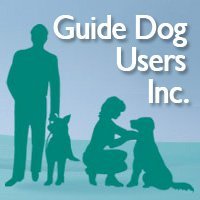 Donate a Car to Guide Dog Users Inc.
Thank you for your interest in donating a vehicle to Guide Dog Users Inc.. Your donation will go to support Guide Dog Users Inc. and help them continue their important work.
Mission of Guide Dog Users Inc.
Guide Dog Users, Inc. serves as a network providing support to guide dog handlers throughout the U.S. and around the world. Comprised primarily of blind people who work with guide dogs, our membership also includes guide dog trainers, puppy-raisers, family members and friends interested in guide dog issues. In addition, we "lead the way" in educating the public about guide dogs and are actively involved in access issues.
visit Guide Dog Users Inc. Website
Call 800-269-6814 or Use the Easy Online Form to Donate Now
Related: Maryland | Animals | Education | Human Rights | Other