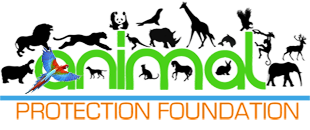 Donate a Car to the Animal Protection Foundation
Thank you for your interest in donating a vehicle to the Animal Protection Foundation. Your donation will go to support the Animal Protection Foundation and help them continue their important work.
Mission of the Animal Protection Foundation
Everyone at the Animal Protection Foundation (APF) fosters a powerful love and respect for animals, both domestic and wildlife. Their mission is to protect, conserve and enrich the lives of these - the most pure and helpless creatures in the world. Animal Protection Foundation's dedicated services include the following: 1) An Animal Rehabilitation Program infuses once hopeless animals who, because of their disability faced neglect and euthanasia, with a hope and vigor toward life. The program aims at providing battered, abused and crippled animals with the therapy, prosthetic limbs and wheelchairs they need to have a second chance at living a full and rewarding life. 2) An ever growing nationwide Pet Foster Care Network provides temporary shelter for neglected animals, feeds them, and provides for them required veterinary services until a permanent home is established. 3) An End Euthanasia Campaign aims at controlling the pet population while simultaneously providing the tender care that all domestic animals deserve.
visit the Animal Protection Foundation Website
Call 800-269-6814 or Use the Easy Online Form to Donate Now